RisCura CIO Speaks at AFSIC
Conference | Park Plaza | 200 Westminster Bridge Rd, London,SE1 7UT,United Kingdom
10 May 2019
About the event
AFSIC is believed to be the largest African investment event and takes place annually in Europe. Over 200 of Africa's most important investors and business leaders are confirmed as speakers. AFSIC has a strong focus on results; making investment decisions, originating and executing transactions, and raising debt or equity capital are the key objectives for delegates attending AFSIC. The programme is designed to provide delegates with multiple opportunities to achieve these objectives, whether through presentations from many of the continent's leading investors, or through attending the many formal and informal networking sessions during the event.
Join RisCura's chief investment officer, Jarred Glansbeek, as he talks African Investments — what are the opportunities and challenges in accessing diversification and attractive returns for clients?
About the speakers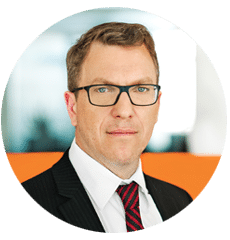 Jarred Glansbeek
BBusSc (Hons) | Investment Strategy, CIO, RisCura
Jarred founded RisCura in 1999, a company built on the foundations of liability-driven investment (LDI) and effective institutional risk management. Jarred is highly regarded as a pioneer in today's now widely accepted and evolved theory and practice of LDI. He has extensive understanding of quantitative portfolio techniques and complex instruments as well as judgmental and active risk management. This wealth of experience and skill in the asset management and retirement fund industries was honed in previous roles as Executive Director at FirstRand's two asset management companies - RMBAM and Southern AM – and as consultant to some of Africa's largest institutional funds. Now CIO of RisCura, Jarred's main focus is ensuring RisCura's institutional clients receive optimal portfolio performance through investment asset class structuring as well as the best efforts and service from all their investment service providers.