RisCura Seminar: The Rise of China's A-shares
Conference, seminar | Andaz Hotel | 40 Liverpool Street, London, London, EC2M7QN,United Kingdom
17 May 2019
About the event
MSCI included Chinese mainland shares in its indices for the first time in 2018, amid growing interest from global investors and deregulation of the Chinese mainland stock markets to allow direct foreign investment. China's mainland stock markets in Shanghai and Shenzen are close to equal the size of the Nasdaq and are 50% larger than the Japanese stock market. Its flagship emerging markets index is now poised to quadruple mainland China's total weighting, with allocations beyond the current large caps to include medium sized companies.
According to a recent article in the Financial Times, this could result in as much as US$125 billion being invested into Chinese mainland equities by foreign investors this year. MSCI is set to phase in more Chinese mainland shares over the coming years.
To explore how global institutional investors can prepare for the rise of China's A-shares, RisCura who has advised on investments of almost $1 billion into Chinese markets shared some key insights on institutional investment in the onshore Chinese markets.
About the speakers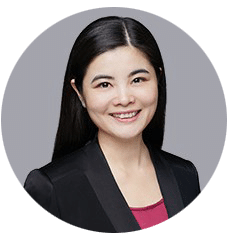 Eva Yi
Economics and studio arts | Senior economist and Managing Director, CICC
Eva joined CICC in March 2015. Prior to joining CICC, Eva launched Calabas Capital ltd. in 2013 and served as portfolio manager. From 2009 to 2013, Ms. Yi served as the chief economist and strategist at Keywise Capital Management in Hong Kong. From 2004 to 2009, Eva worked at Goldman Sachs (Asia) L.L.C. as an economist covering greater China and Asia ex-Japan. Ms. Yi graduated from Mount Holyoke College and majored in economics and studio arts.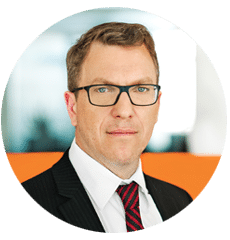 Jarred Glansbeek
BBusSc (Hons) | CIO and Investment Strategy, RisCura
Jarred founded RisCura in 1999, a company built on the foundations of liability-driven investment (LDI) and effective institutional risk management. Jarred is highly regarded as a pioneer in today's now widely accepted and evolved theory and practice of LDI. Now CIO of RisCura, Jarred's main focus is ensuring RisCura's institutional clients receive optimal portfolio performance through investment asset class structuring as well as the best efforts and service from all their investment service providers.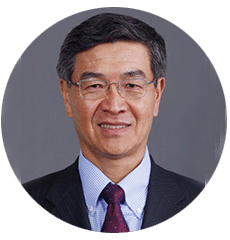 Li Gang
PhD and M.S. in Operations Research | Founder and Chairman, Cephei Capital
Li founded Cephei Capital, a fundamental equity manager that specialises in China A-shares with US$5 billion currently under management, in 2006. He is also the former Managing Director and Head of the Sales & Trading Department of China International Capital Corporation ("CICC").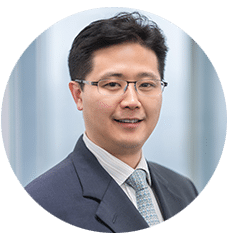 QI Wang
Double-degree in mathematics and electrical engineering; CFA | Founder and CEO, MegaTrust Investments
In 2007, Qi Wang founded MegaTrust Investments, a China A-share manager that has approximately US$600 million under management. He is the former Head of China Index Research at MSCI where he advised the world's leading asset owners on global investing, asset allocation, portfolio construction, and risk management. He also led the research and consultation on the inclusion of China A-shares in the emerging markets index.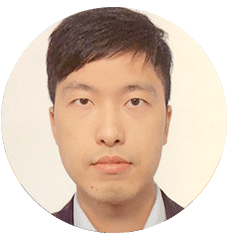 Robin You
BCom, Finance & Economics | Research and Investment Advisory, RisCura
Robin is responsible for China manager research at RisCura and is based in Hong Kong. Prior to joining RisCura, he was an investment associate at the CPP Investment Board where he was part of the global FoF team and specialized in China and Asia manager research across strategies and asset classes. Having worked in North America and China, he has built deep understanding on both developed and emerging markets. Robin started his career as an equity research analyst in 2012.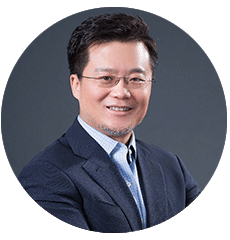 Wei Zhou
M.B.A.; Bachelor's degree in Engineering | Founder and Managing Partner, China Creation Ventures
Before starting CCV, Wei was a Managing Partner at KPCB China and led its digital practice group in Greater China. The companies that Wei backed at early stage include JD.com,
CreditEase, Rong360, ID5.com, Ximalaya FM, Tan Tan Mobile Social (acquired by Momo), VenusTech, Miaopai Mobile Video (Yixia.com) and ULUCU, among many others. Wei has been honored as China's Best Venture Capitalist Top20 by Forbes China, Most Influential Venture Capitalist Top 30 by Fortune China and FT China Leader Venture Capitalist Top50. Wei also serves as a governor and treasurer of China Venture Capital and Private Equity Association ("CVCA").
Subscribe Me to Event Mailers