Webinar: How can investors benefit from the power of the Chinese consumer?
webinar
13 October 2020
About the event
China continues to be the driver of global growth – but the power has shifted. China is now about domestic consumption. Urbanisation and poverty reduction are creating a vast number of local consumers and Chinese suppliers are rapidly expanding to meet their needs. 
The "RisCura in conversation with" webinar took place on Tuesday, 13 October at 14:00 UK time / 15:00 SA time and featured RisCura's CIO, Jarred Glansbeek, and Xiaogang (Joseph) Zhang, an expert on the Chinese consumer and a China specialist manager who RisCura has allocated to. 
Xiaogang and Jarred discussed the below, amongst other things: 
How China has moved from a global production site to a demand-driven local consumer economy

 

How investors can use the power of the Chinese consumer to generate superior portfolio returns

 

How consumption will continue to drive equity prices, regardless of geopolitics

 
About the speakers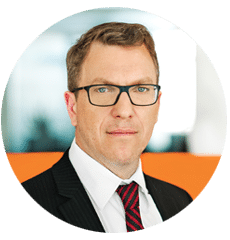 Jarred Glansbeek
RisCura, Chief Investment Officer
Jarred founded RisCura in 1999, initially to deliver effective institutional risk management but growing into a full-service investment firm focused on emerging and frontier markets. Jarred's journey to China goes back to 2009 when macroeconomic research was essential for RisCura's southern African clients (China being a major raw material consumer). In 2013 the first manager research visits began with Jarred personally undertaking numerous visits each year to Hong Kong and mainland China to understand the asset management landscape and shape and direct RisCura's work in locating and allocating to highly skilled China-focused managers.
Xiaogang (Joseph) Zhang
Blue Creek Capital Management, Founder and CIO
Joseph is the Founder and CIO of Blue Creek Capital Management Co. From 2013 - 2019, he was a partner and portfolio manager at Greenwoods Asset Management Company, where he managed over $2bn. Prior to that he was a portfolio manager at E Fund Management Co and an investment professional at PIMCO. He started his career as an equity analyst at Stone Investment Group Limited in 1997.
Joseph graduated from Columbia Business School in New York and the School of Economics and Management in Tsinghua University.
Subscribe Me to Event Mailers