Webinar: How COVID-19 is accelerating China's digital economy
webinar
08 July 2020
About the event
Since the onset of COVID-19, most interactions – work, school, shopping, entertainment – now happen online. China is a world leader in many areas of digitisation and mobile technology including mobile applications, e-commerce and e-payments for business and consumers.
RisCura hosted the first "RisCura in conversation with" webinar featuring RisCura's China manager research specialist, Robin You, and Wei Zhou, founder and managing partner of China Creation Ventures.
Wei is a veteran of the Chinese venture capital industry with several unicorns to his name. He was an early investor in several multi-billion dollar companies including JD.com, a Fortune Global 500 company, which is now worth over US$95bn.
Robin and Wei explored the following topics:
Acceleration of the online economy after COVID-19
The impact of US/China trade tension on Chinese technology
The next digital unicorns of China
How innovation and artificial intelligence are transforming sectors like education and healthcare
About the speakers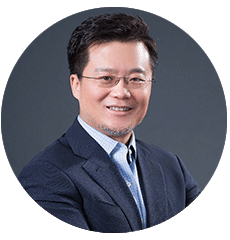 Wei Zhou
China Creation Ventures
Before starting China Creation Ventures, Wei was a managing partner at KPCB China and led its digital practice group in Greater China. The companies that Wei backed at early stage include JD.com, CreditEase, Rong360, ID5.com, Ximalaya FM, Tan Tan Mobile (acquired by Momo), VenusTech, Miaopai Mobile Video (Yixia.com) and ULUCU, among many others. Wei was ranked 16th on Forbes China 2019 Top 100 Best Venture Capitalists and has been named among China's Top 20 Best Venture Capitalists by Forbes China for three years as well as named on the Most Influential Venture Capitalist Top 30 by Fortune China and FT China Leader Venture Capitalist Top50. Wei also serves as a governor and treasurer of China Venture Capital and Private Equity Association. Wei was previously the CEO of Shanghai Hanbo Tech Co., a leading e-payment solution provider, and has held senior positions at Start Computer Group.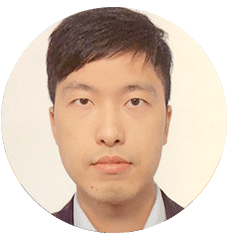 Robin You
RisCura
Robin is responsible for China manager research at RisCura and is based in Hong Kong. Prior to joining RisCura, he was an investment associate for eight years at the C$400 billion Canada Pension Plan Investment Board (CPPIB) where he was part of the global fund of funds team and specialised in asset class and manager research in Asia and China. Having worked in North America and China, he has built a deep understanding of both developed and emerging markets.
Subscribe Me to Event Mailers